Short answer: the cheese. If ever you're invited or preparing a French-inspired 7-course meal, remember that the cheese board comes before dessert. It can be one or the other, though, when it comes to simple three-course meals.
Do the French Eat Cheese Before or After Dessert?
French people eat cheese before dessert.
However, this is not the case during the 14th and 15th centuries. Sugar during that time was an expensive product only accessible to the rich, often used to season fish, meat, and vegetables. Most main dishes were already sweet. And as they're eating "à la française," meaning all the dishes are served on the dining table like a buffet table, there was no clear type and number of courses per meal and distinction on which belongs to dessert.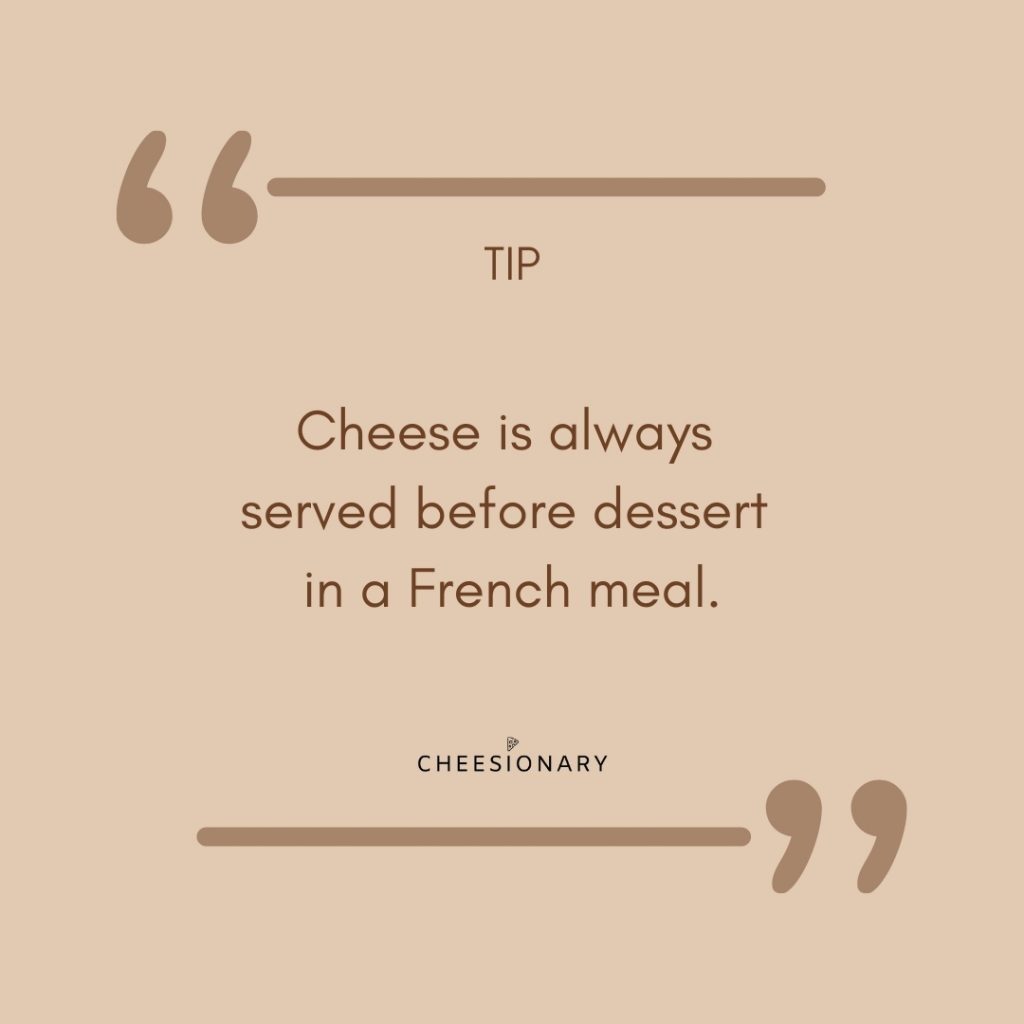 Cheese and Dessert Were Together
During the 15th and 16th century, the elites are eating more sugar as more sweet food variations (mostly from Italy) were introduced to them. Eating sweet foods, including raw and cooked fruits, slowly shifted as a course done near the end of the meal. Diners still ate cheese, even though not sweet, to finish the meal.
Cheese Claimed Its Own Course
In the 20th century, the French have separated sweet from savory. The dessert course stayed as the last step to complete a meal and only involved sweet foods. Then cheese – now removed from the sweet-filled group – stood on its own, in a course that comes after the main dish and before the dessert.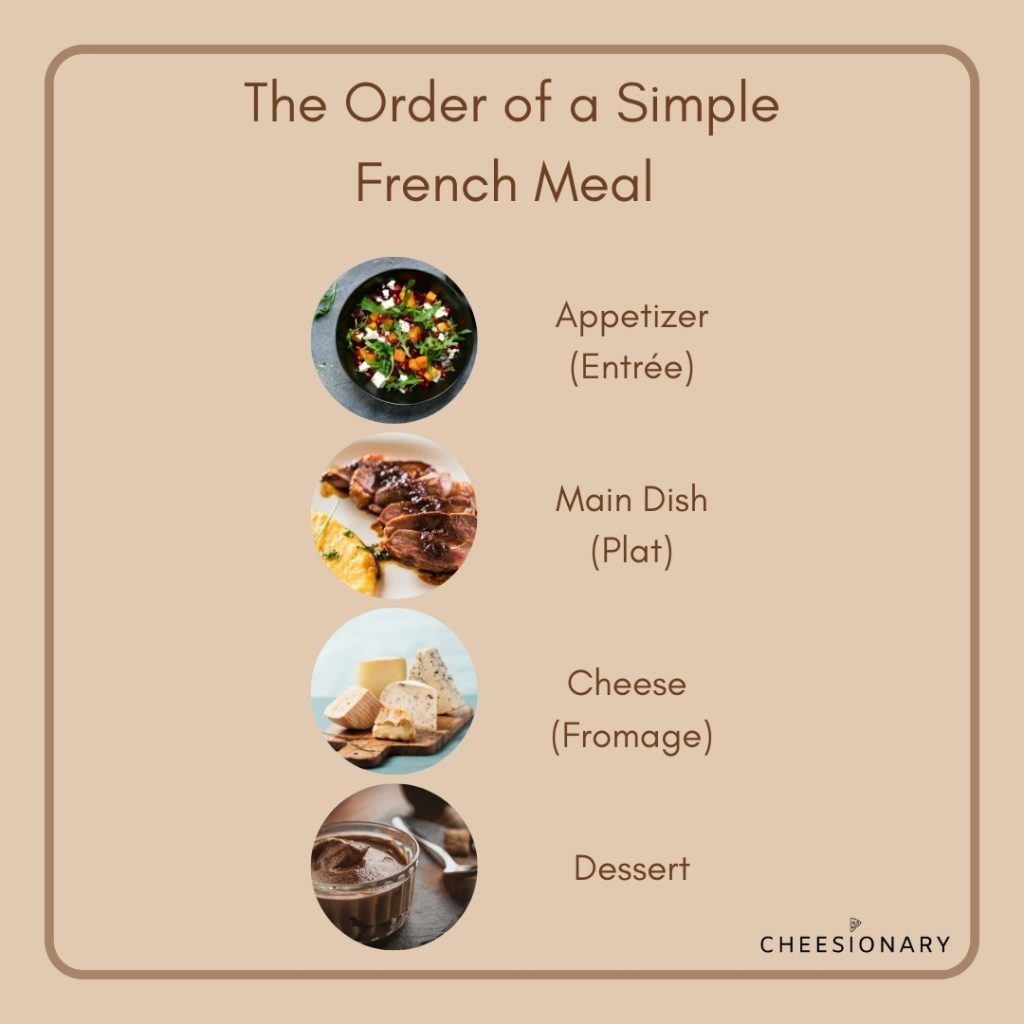 Why Do the French Eat Cheese After Dinner?
Until the end of the 15th century, the French aristocrats would start with raw fruits and end with cheese and fruits like pears, quinces, medlars, and cooked fruits because they're believed to "close the stomach." Doctors highly recommended old and strong aged cheeses to avoid ingested food from going up the esophagus.
In the 20th century, sweet and savory meals slowly became separate courses. Serving cheese became a course on its own after the main course and dessert.
When Should a Cheese Board Be Served?
Serve your cheese board with slices of baguette or sourdough bread after the main course. Don't forget to leave the selected cheeses at room temperature for an hour before serving.
When to Serve a Charcuterie Board is a Different Story
Charcuterie boards are often served for aperitif (apéro) in France. Aperitif is a time before dinner when you get a drink (or two) and a few snacks or a full charcuterie board. Here you can munch on cured meat slices, cheese, nuts, olives, dips, crackers, etc. The French usually have apéro in bars or at home to unwind and have a chat with friends or family or while waiting for dinner to be served.
If you have cheese for apéro before a three- or four-course French meal, it's all fine! Expect to still have the cheese course on the menu – and no one's stopping you to go for cheese again.
So, Should You Eat Cheese Before or After Dessert?
Cheese is always served before dessert and its place in a French meal evolved since the Middle Ages – from an unofficial meal-ender to a savory treat in between the main course and dessert. You can follow the appetizer-main course-cheese-dessert order, unless you're serving a buffet.
To create a good cheese board, you can try serving one good type of cheese or go for three cheese variants. Your cheese can be different based on the region where it's produced and its age. For example, you can have three types of comté on your cheese board aged for 8 months, 12 months, and 24 months.